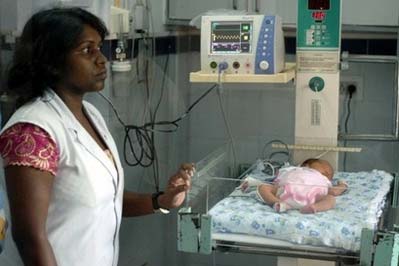 A surrogate baby born to an Indian mother could end up with no parents after the Japanese couple who paid for her split up.Her natural and adoptive mothers have said they do not want the 11-day-old baby and her father is barred as a single man by Indian law from adopting her. Read more...
Surrogate Baby Stranded
Legal Limbo (video)
"Conceived in Japan, stuck in Jaipur" read the headline of the largest-selling English daily, The Times of India, saying the baby could become the country's "first surrogate orphan" if the problems were not resolved.
While technical issues and legal complications are discussed by 'legal experts' one tiny person lies in the hospital waiting for a family. What a shame!